Who we are
We are a small team of committed individuals bringing you inspiration & educational resources grounded in Nature.
Our mission is to help improve the health of individuals, wildlife and the planet, by inspiring people all over the world to reconnect with Nature.
---


How we got started
We Are Wildness was founded by Alissa in 2011 as a personal growth project. After struggling with depression and anxiety for many years, she found nature connection and living closer to the land to be instrumental in her healing process. Ever passionate about wildlife, nature and wild spaces, Alissa's hope upon starting WAW was to create an avenue with which to inspire people to reconnect, protect and preserve both their intrinsic wildness and the wildness of the greater earth organism. That personal growth project has now grown into a beautiful collective of wild, yet modern humans who share experiences in many ways: By participation in WAWU, an online school, by reading and contributing to a diverse blog, and by connecting with other Nature lovers via a large social media community.
---


Your Guides
Alissa Wild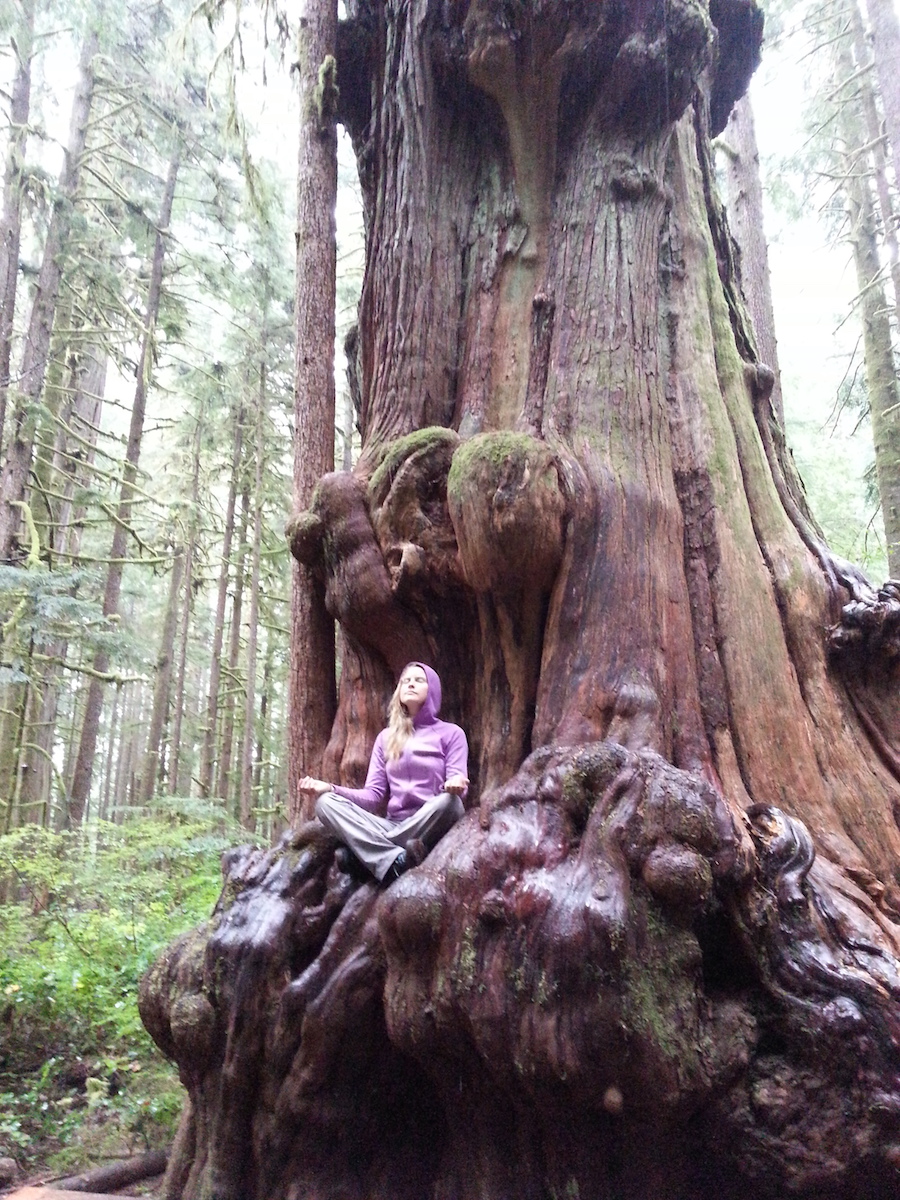 Alissa is a wild woman introvert who loves wandering through the trails of her local river valleys and mountains. She has been managing anxiety and depression since the age of 13, going through periods of suicidal thoughts, binge drinking, using drugs, being bed bound in college, going on antidepressants with intense side effects, and attending CBT therapy sessions with a Psychologist. Her rocky path led her to the wild lands of British Columbia where she found the most freeing and healing experiences through mindfully connecting with the natural world.
Alissa created We Are Wildness in an effort to inspire more people to get outside and reconnect with the wild world, firstly because we protect what we love, and secondly because of how much it has helped her heal and work through her own anxiety and depression. She's been a quiet, shy, and anxious person since a young age and through self work, alternative therapies, mindfulness, and Nature connection she has come to finally accept herself, alleviate severe depression, and manage crippling anxiety in her thirties. She is passionate about helping people remember their inner wildness, especially in the hard times that life can throw at us. Alissa relishes regular time in solitude to nourish spirit and feels most at home in the rivers and forests of Coast Salish territories on Vancouver Island.